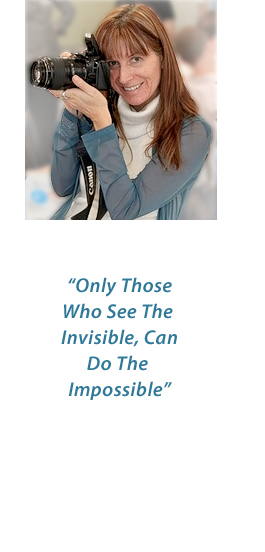 Renee Blodgett
As CEO and Founder of Magic Sauce MediaTM, Renee offers a very personalized approach of working her clients, their customers and the influencers that impact them. She has been providing full service strategic communications, social media and marketing consulting for global companies and executives for over 25 years. By combining her international experience with top-notch relationships and a diverse portfolio in nearly every technology sector, Renee has proven results time and time again.
She ran Blodgett Communications for close to a decade, before launching Magic Sauce Media in 2010. Her global approach comes from living in ten countries and visiting more than 75, giving her a unique understanding of how cultural nuances impact brand and corporate perception. She has launched companies, services and products from around the world, including South Africa, Australia, Holland, Scotland, India, England, Belgium, Germany, Israel, and France.
Her market approach focuses on driving demand and traffic, creating brand awareness and cutting-edge strategies, building and nurturing customer relationships, increasing partnerships and sales and building loyalty. She understands grassroots media, what they look for and how they think. As one of the first marketing and PR bloggers in the industry, she represented and worked with leading blog software developers and RSS tools when they first launched in the nineties. She was ranked #12 out of #50 in the Forbes Top Social Media Power Influencer List in 2012 and in 2013, she was listed as #6 out of 20 in the Forbes Top Social Media Women Power Influencers.
Renee's personal blog is Down the Avenue, which combines technology, culture and life's passions under one roof. Her blog is listed on the AdAge Power 100 list which is a ranking of marketing blogs and was voted the top blog in a month long contest by PR Week, up against some of the top blogs and agencies in the world, many of which represent Fortune 500 companies. She also blogs about culture, lifestyle, media, travel and food & wine on the Huffington Post, the BlogHer network and We Blog the World, which she founded in 2008.
We Blog the World is an online travel and culture magazine of unique independent voices, all of which share cultural stories, travel events, anecdotes about food & wine, music, society and technology from around the world.
Renee is also the co-founder of Traveling Geeks, whose mission is to collaborate with global technology innovators and influencers in various countries, cross pollinate ideas and mentor organizations and individuals, and then share that knowledge through blogging, video, podcasts, social media tools and meet-ups.
Previously, she headed up worldwide corporate communications for leading speech recognition player Dragon Systems, through to the acquisition to Lernout & Hauspie, now Nuance. Blodgett's agency experience is extensive with posts at Brodeur Worldwide, London-based Saatchi & Saatchi Advertising and Saatchi & Saatchi Direct, Porter Novelli, Cone, and Cudaback Strategic Communications.
Renee has held advisory board positions at b5 Media, a global new media network, Cozmo Media, which taps into community to put video content in front of the right audience, Toktumi, a virtual home office VoIP phone solution, BlogHer, the first conference and group blog dedicated to women bloggers, which now has nearly 20,000 blogs in its global network, Radus, a dynamic media rich social network and content aggregator and PopTech, an innovation conference whose goal is to accelerate the positive impact of world changing people and ideas.
She is an avid photographer and you can learn more about her work at Magic Sauce Photography, a natural extension of Magic Sauce Media. Renee has been a curator of TEDxBerkeley for four years, an annual TEDx event held at Berkeley's Zellerbach Hall each spring.