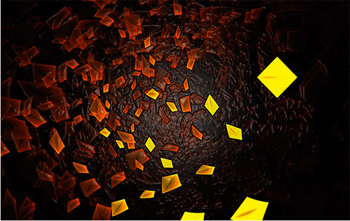 Emerging Media & Blogs

Many say that traditional media is dead. Depending where you live in the world, you may have a stronger opinion on this topic one way or another. One thing is certain – media influencers are emerging, converging and melding.
While regional newspapers are folding and print as a medium is declining, some of our favorite A-list personalities and outlets are migrating to the online world. Other individual brands are coming out of nowhere and making a play for A list positions through whatever purple cow identity they think will stick and can sustain a following.
The tools that have enabled 'anyone can be an author or content creator' opportunity, have also resulted in a cluttered and fragmented view of the online world. Most of us suffer from information overload on a regular basis and consumers and businesses alike are craving filters to help them make sense of it all.
There's so much noise in the blogosphere and tweetosphere that it's tough to identify what's unique and who's real. We research, read, sift, and help you make sense of the key players and the emerging ones.
You can create as much hype as you want, but unless you have a congruent voice, connect with influencers in a way that is memorable and know how to share your Magic Sauce in a way that continuously engages, your message falls on deaf ears. One hit wonders don't create sustainable businesses.
It's essential to have a team who is not only 'plugged-in,' but knows how to effectively navigate their way through both old and new media. Our campaigns help you connect, educate, engage, inspire and develop relationships that have lasting power, the kind that can have a positive impact on your business and your brand.